School meals
From September 2018 we are changing are catering provider to a company called 'Orian'. www.orian.co.uk/catering-services/schools-meals-catering/
Using their unique system called 'Lunch Shop' parents will need to order and pay for their child's school meal in advance at home.
To order and pay for school meals please log in and register with Lunch Shop at www.lunchshop.co.uk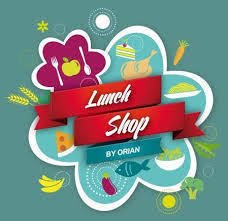 You can load money into the account straight away and start ordering meals from the 19th August.
Nursery Meals - £1.50 per day
School Meals - £2.25 per day (cost to children in Year 3,4,5,6)

No cost: to children in Reception, Year 1 & 2 and those entitled to Free School Meals in Year 3,4,5,6.
Meals must be ordered in advance at home via computer, laptop, mobile phone.
You can choose to do this either up to three weeks in advance, weekly, or daily.
However, please note if you decide to order meals daily there is a designated cut-off time
of 9.00/9.30 am so you must order meals before your child arrives into school.
A letter was sent home on 12th July with detailed information and parent 'log on' details. Example below.

(If you have not received your Lunch Shop registration details please contact the school office)
School operates a no debt policy for 'school meals'.
If you have not ordered and paid for your child's meal at home you will need to send your child into school with a packed lunch.
Lunch Shop Menus - From September 2018